Week Nine
On a hot August night, the four-hundred-person weekly beach party, known as the RBVL, drew closer to a conclusion.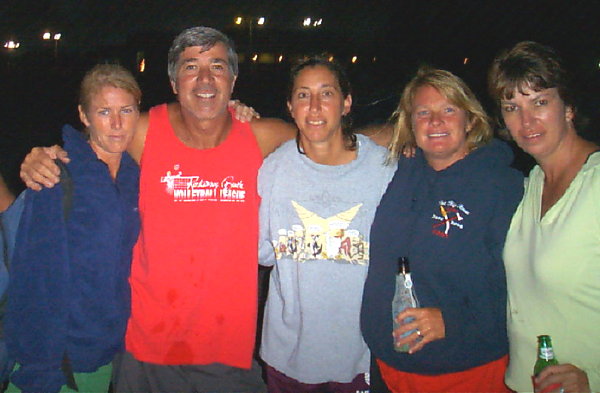 By: Billy Higgins and Mary Whelan
Federation did not go down without a fight playing against Papa's Beach Bikini Bottoms. Tim + Kimberly thought it was round 9 by the time they were finished. One had a busted nose and Kimberly is still nursing her wounds. Maybe next time she should wear body amour. There was an intimate moment when Timmy + Mary nearly butted heads, literally. Timmy did help Mary off the sand … she is buying this evening! Great game.
Big news this evening from the Jameson's Turtles. One of their members broke their water after their second game and was rushed to Methodist Hospital (IN BROOKLYN). Again thanks to Hwy 2, located in Brooklyn who escorted the happy parents to the delivery room. As we go to press, Karen + Baby B are still in labor. News to follow.
Note: To all parents and players know it is now safe to bring the children back to the beach as the Transplants/Turtles sent a crew to Connecticut to take care of Balloon Boy!
The Transplants were in full form. After tense negotiations with Mgmt. Elaine and Loretta were allowed to play and carried the team to a 4-1 victory. Contact negiations are still pending and hopefully Virginia will be activated for the playoffs. Jaime was absent this week, rumors have it that he is on the West Coast recruiting players to partake in the upper division for next year. There have been a lot of requests on the beach that certain Male members do not wear their tanks tops on the beach.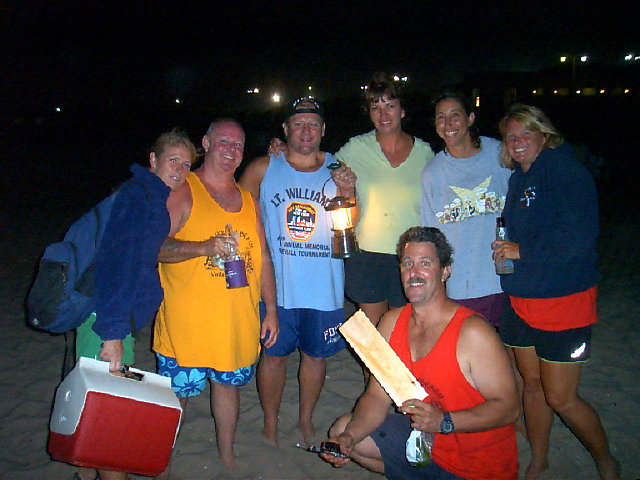 Why do these people hang out on the beach till almost midnight every week? And why is Jimmy holding a board. Answer below.
Big News. The First Annual 2006 RBVL Calendar is being worked on at this point and time. The front cover is already being taken care of by the Transplants (who has no hair on his chest). There are opening for Jan – December … so Cubby, Dan-O and Costanza lets get those hairs trimmed, pecks tight and shave that mug for the upcoming pictures. Ladies are already forming for a sneak peak! Proceeds for the calendar will benefit the camp NLAQ (Nobody Likes a Quitter). Costanza who is a contestant in the Bachelor Contest and Marty, from the Turtles are currently scouting a site location for new camp head quarters where new therapy environment in a tranquil environment without sand!
While researching the site, Marty saw fit nearby Kushner's Country Club to give an impromptu comedy hour to the member of the Hasidic community from Brooklyn where he knocked them dead. PS. He will be there all the week.
Chris, from the Turtles would to know where all this sand is coming from? Maybe his baby brother Billy can fill him in on the fact that we are in the ROCKAWAY BEACH (key word) VOLLEYBALL LEAGUE!
Hey Transplants you don't need EZ Pass or a token to get into Breezy and for the Academy award party this evening, EZ Pass the envelope please. Hey Anthony NO SHOW no waiting list. Last Call wants to thank a night out for a great evening on and off the court. Barbie Mom way to go. Glad to hear our Johnny Angel aka Johnny Stone will be back to leave no stone unpassed next week. Mrs. Air Steinberg, glad to see you at the after its your serve next week. Big Brown by day, silver bullet by night. Surfer girl the Trump Organization has notified you, YOU ARE FIRED! Shame on you, even your parents showed. Too bad the Hot Body contest was this PM in Connolly's otherwise they would have stayed in the Blarney partaking in the RBVL 2006 Calendar search. Hey muscle Joe our service is required on a daily basis in the Captains quarters. Digger, Happy 60th! Your legs were really digging in the sand tonight. Gabriella Reese was hot with her short skirt on the court this evening, but off the court she is a no show too busy studying the "Volleyball for Dummy's" book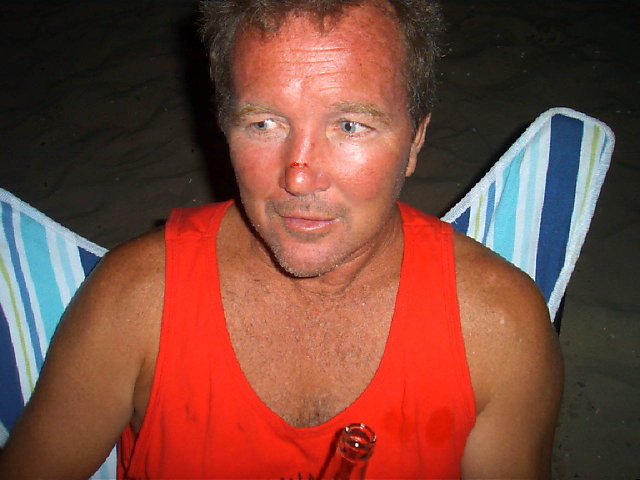 Why is Timmy bleeding from the nose? Answer below.
Game winning shot to the Blonde Bombshell who is still recovering for over sleeping to the Lance Armstrong triathlon! Happy 75th next week. Have fun.
Guess what, the Bike man served 10 straight serves against the wind against the Might Mahooskas (the Beach Division Bullies) to salvage game 5. They lost 3-2 but what a moral victory that Connolly's had. His inspiration was a beautiful blonde girl on the sideline, Caroline, who is his lucky charm. Thanks Deb!
Sands Point played against Coppersmith and lost 3-2. It's a good thing Sands Point is a sponsor in the league, maybe we will get a 10% discount for all the knee replacements due to the rocks, boulders and wooded debris that is in the sand at Riis Park.
All happy families are alike, all unhappy families are unhappy in their own way. Abbraciamento's is unhappy in their own way. Playing without their patriarch Joe McGivney they wound up losing 3-5 against Mark's Maintenance. Where is Mark's Maintenance? Win lose or draw, Abbraciamento's was at the Blarney partaking in the after party festivities.
It's All Good with a 3-2 victory but not for Bugsy, who took one OH maybe two for the team! Lets hear it for the Gipper (OH, we mean Zipper). It was Toe Bad for the Coach. But the legs pulled it out.
Kerry Hills came out to participate. Beat the Cheese fries 3-2. Della thanks for getting up after game two, that is why we came to the after party!! After all, who are the Kerry Hills without Della!
For the teams that play in the league and have not participated in the after parities (or our sponsors). A few words. WE MISS YOU, MISS YOU, MISS YOU (Not that we noticed)!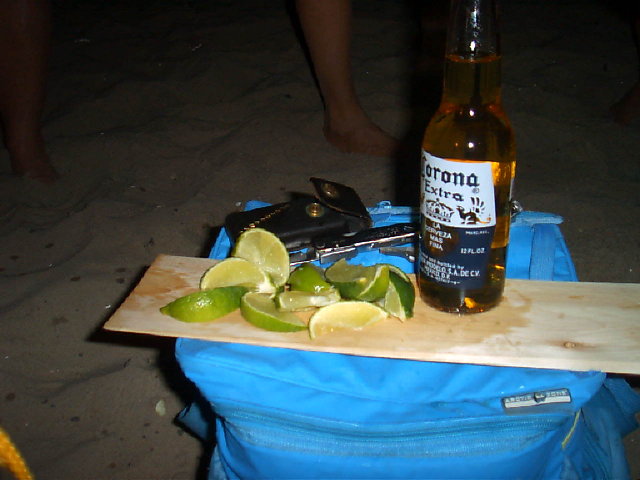 Answer to question #1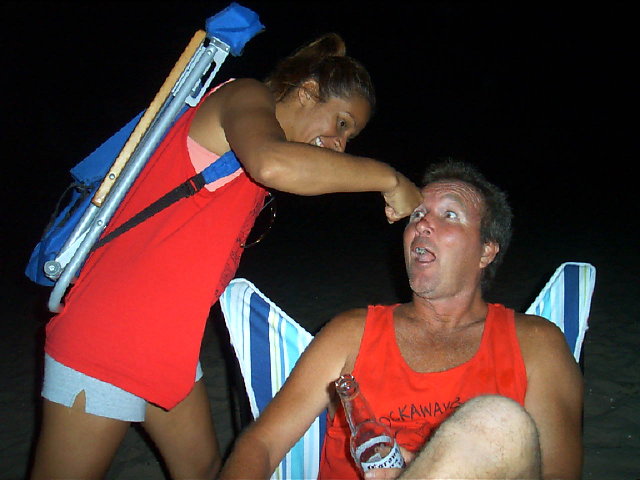 Answer to question #2